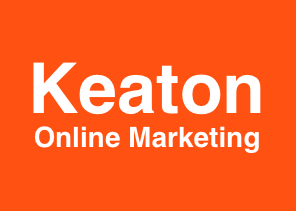 Keaton Online Marketing is veel meer dan een websitebouwer of social- media expert.
Wij helpen bedrijven om hun online marketing activiteiten te optimaliseren en beter aan te laten sluiten bij hun doelgroep.
Veel ondernemers denken bij online marketing aan websites, social media en adverteren.
Online marketing gaat echter over mensen.
Mensen die uw bedrijf al kennen, klant bij u zijn of die nog nooit van u hebben gehoord.
Het doel van online marketing is erop gericht om al die mensen te bereiken en voor uw bedrijf te winnen. Daarbij maakt Keaton Online Marketing veel gebruik van Local Marketing.
Een van de belangrijkste pijlers daarbij is het Local Marketing abonnement.
U kunt hieronder de presentatie bekijken die voor ondernemers op het eiland Voorne een mooie bonus in petto heeft.
Mocht u na het doorlopen van de presentatie nog vragen hebben, dan horen wij dat graag.
Keaton Online Marketing is initiatiefnemer van www.RockanjeaanZee.com.